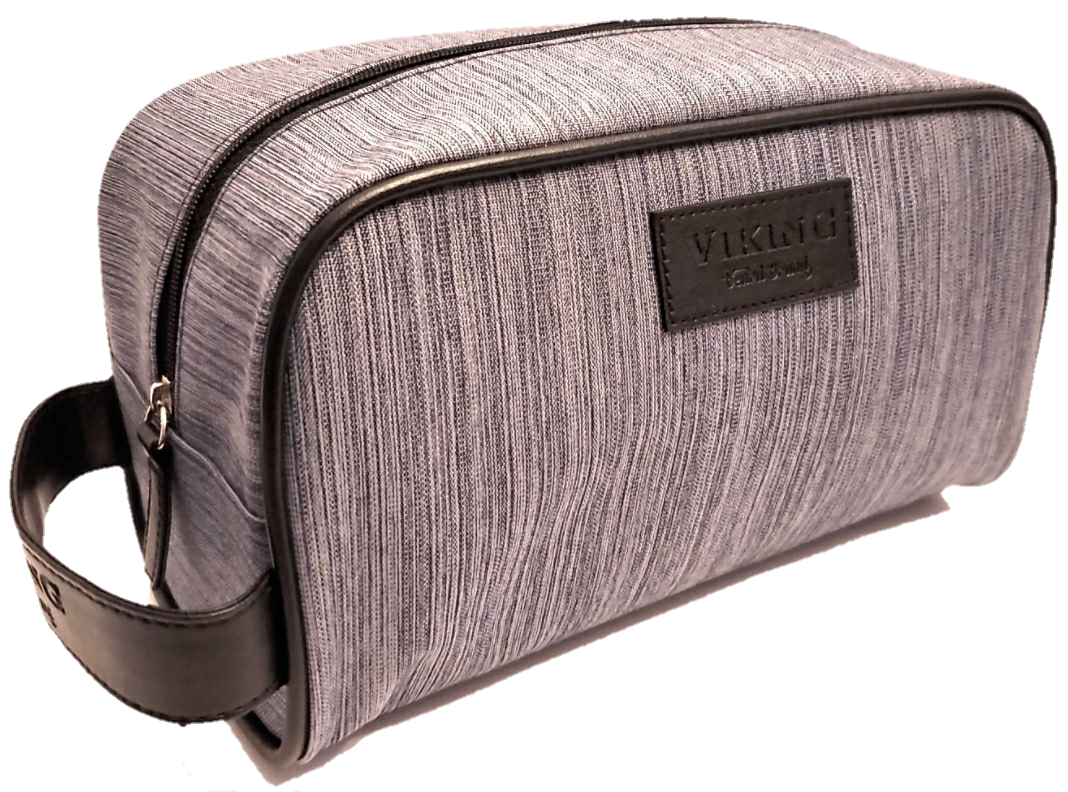 Viking Beard Brand
Men's Shaving Bag
What goes into making the Best Men's Shaving Bag? Viking Beard Brand is Canada's leader in men's shaving bags & shaving kits. Here's why customers are calling our men's shaving bag the Best In Canada:
SOLID CONSTRUCTION
We've constructed our toiletry bag to last a lifetime. It's built to last using durable polyester material. We use a quality zipper, extra stitching to reinforce the bag & waterproof inside to protect from spills & damage.
WATERPROOF DESIGN
We use High Grade 600D Polyester which is Durable, Tear Resistant & Lightweight. We've ensured the Highest quality workmanship ensuring your toiletry bag will last for many years.
LARGE HOLDING CAPACITY
More than enough room to carry & store your beard supplies, toiletries, shaving tools, toothbrush & paste, shaver & personal accessories.
A quality toiletry bag that will make you feel confident, because every man in Canada deserves to have the best shaving bag imaginable.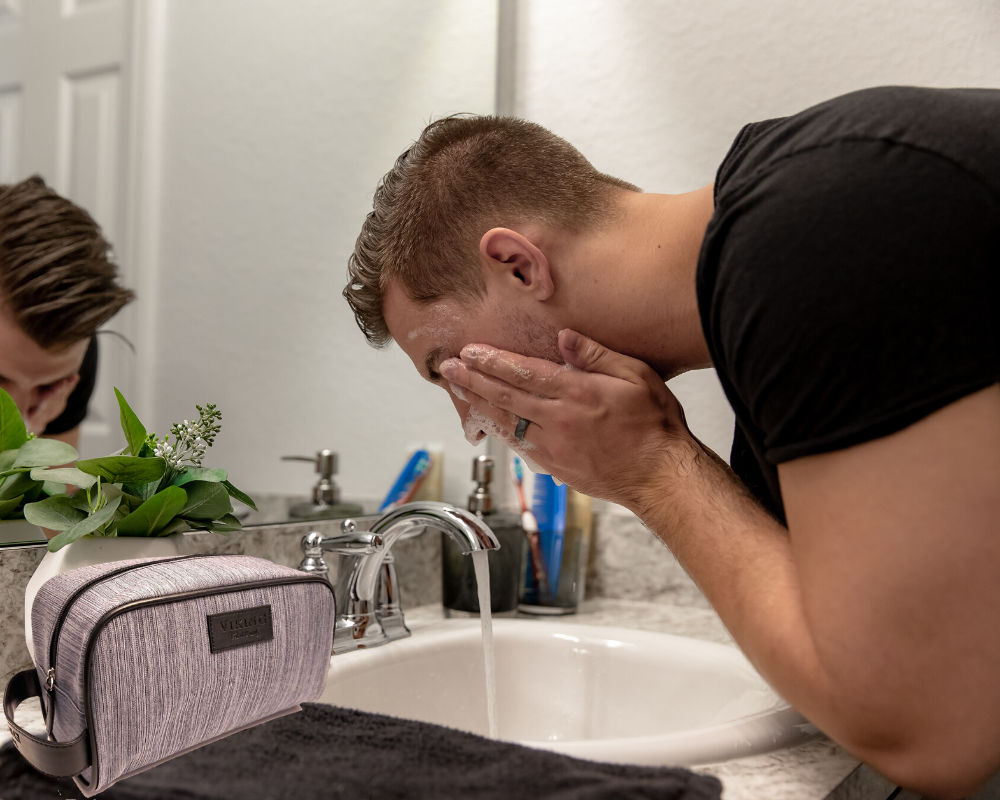 You Deserve
The Best Men's Shaving
Bag For Your Shaving Supplies
Start The Day Feeling Organized. Stash All Your 
Toiletries In One Easy To Carry Compartment. Great For Everyday & For Travel. Our Men's Shaving Bag Sorts All Your Toiletries Into One Convenient Pouch That Fit's Perfectly Into Any Gym Bag Or Suitcase.
Design Matters
Durable + Waterproof + Lightweight
Canadian men more & more are choosing to use our shaving bags, and for good reason. We've designed our men's shaving bag to be durable enough that it will last you a life time.
It's been designed for the traveler in mind, that's why we've created a waterproof lining for our bag. And no one needs to carry any more weight around then they have to so we've built our shaving bag to be as lightweight as it is durable.  Because every Canadian deserves the best shaving bag to start their day off right!
Join Over 100,000+
Satisfied Customers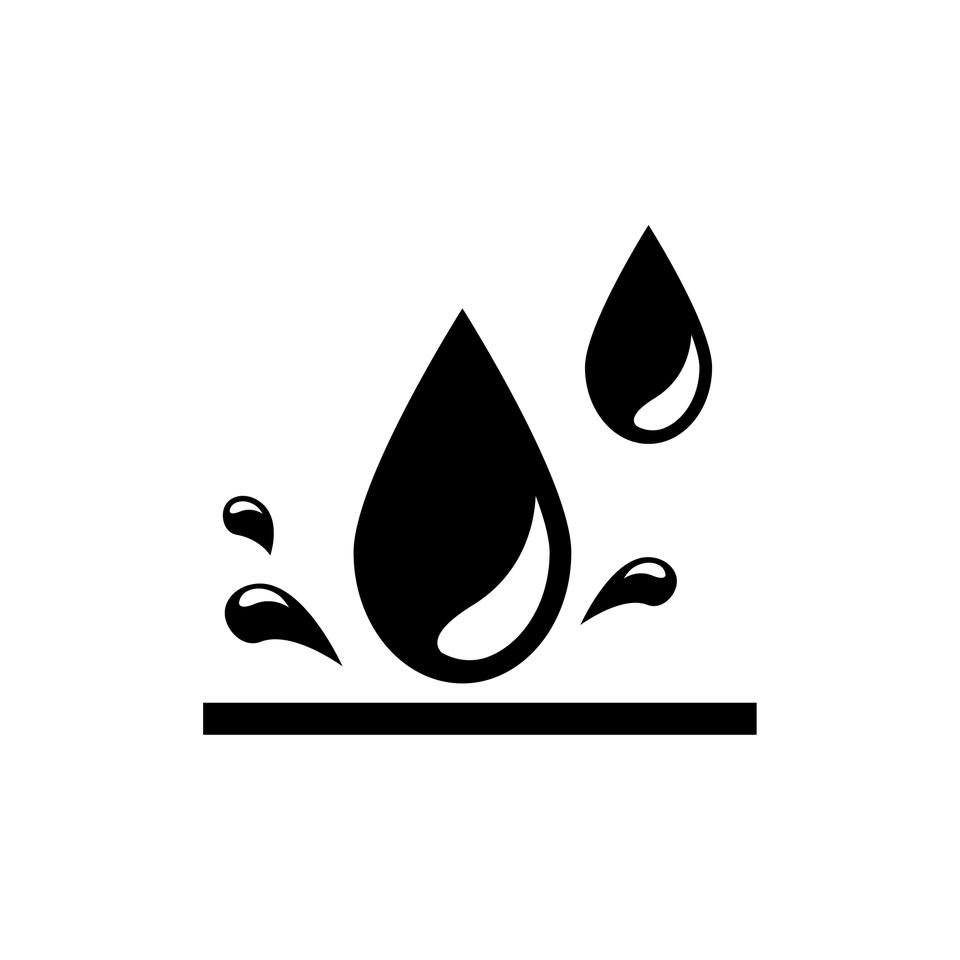 Waterproof Material
We've designed the inside material to be 100% waterproof, so you can be reassured that when you travel you won't get spills or leaks coming from your shaving bag into your luggage or suitcase. Our waterproof design gives you the confidence that you can travel with your new dopp kit worry & leak free. 

Viking Beard Brand Men's Shaving Bag is compact & made with a light design. It's the perfect size bag for all your personal items. Measures approx 8.5 x 5 x 6 inches. Enough room to carry & store your beard & shaving supplies, toiletries, shaver & personal accessories.
Our Shaving bag helps you with less sorting & sifting. Our single compartment pouch helps you stay organized making the items you want quick & easy to find.
Each one of our men's shaving bags comes with a water-resistant lining making it easier for cleaning in case you spill toothpaste or shaving cream. Easy to clean lining with one easy wipe.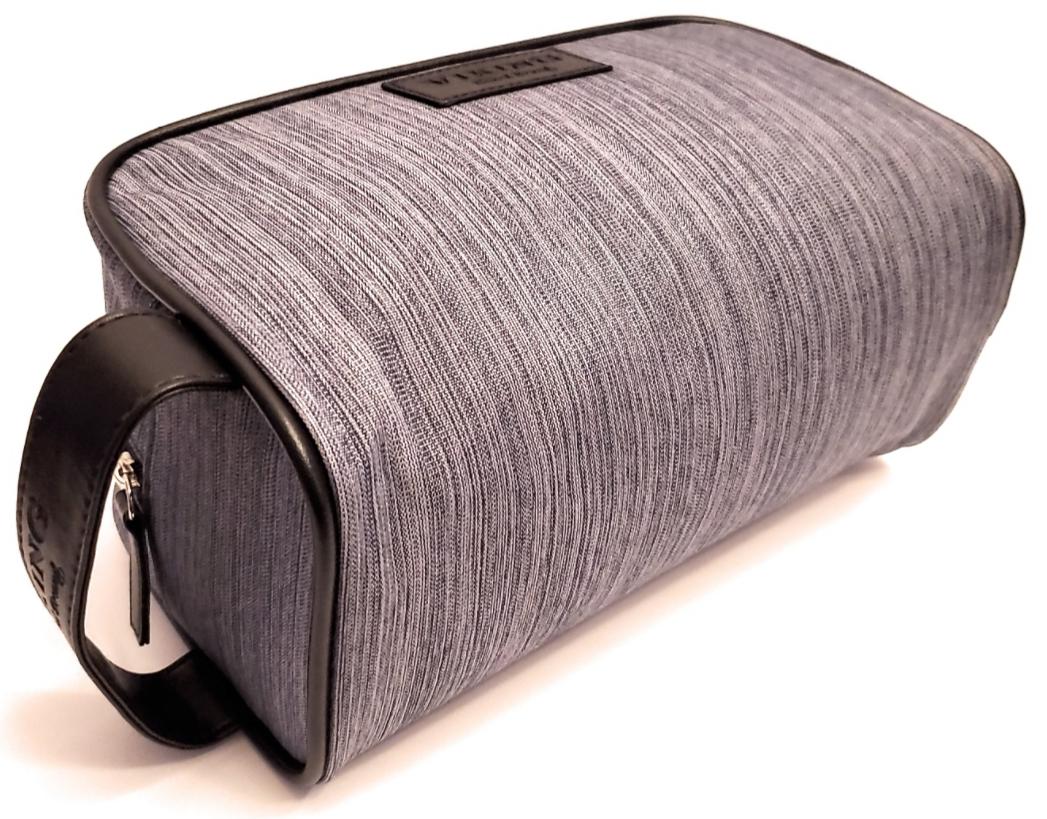 100% Money Back Guarantee
Order right now with confidence!
Try any of our products out for
30 days
and if they don't work for you, you'll get your money back! There's absolutely no-risk in giving our toiletry bag a try. No questions asked, you can get your money back!
★ ★ ★ ★ ★
"Unfortunately, most of the men's shaving bags I have owned in the past are either too small or too poor in build quality. This bag is perfectly sized. It fits all my toiletries and even my glasses. The quality is top-notch and the best in Canada. And it's WATERPROOF! I love this bag and I will be purchasing another one for my brother. "
- Jason Ward
★ ★ ★ ★ ★
"This was the perfect shaving bag for my husband. To be honest I could use this bag as well as it's suitable for both men and women. I bought it as a gift for my husband and he loves it and loves the fact that it's waterproof and seems very durable. I might pick up another one for myself because I like the look and feel."
- Sarah R.
★ ★ ★ ★ ★
"Purchased this to replaced my existing bag. This is bigger and able to fit everything I usually pack for vacation or business trips. Material appears to be well built and can handle any abuse and getting wet. Just waiting to actually take it on my next vacation."
- Nkyo
★ ★ ★ ★ ★
"It's the perfect size for all my bathroom essentials. I especially like the fact that it's waterproof and the bag seems very well made. I would definitely recommend this shaving bag it was a great choice."
- Marilyn A.
For additional information on our men's shaving bags please contact us at: info@vikingbeardbrand.ca


For cool style photos of our men's shaving bag you can also check out our Instagram: @vikingbeardbrand


All of our men's shaving bags are shipped directly out of our Canadian warehouse 24/7 holidays included.
Use left/right arrows to navigate the slideshow or swipe left/right if using a mobile device