BEST STRAIGHT RAZOR CANADA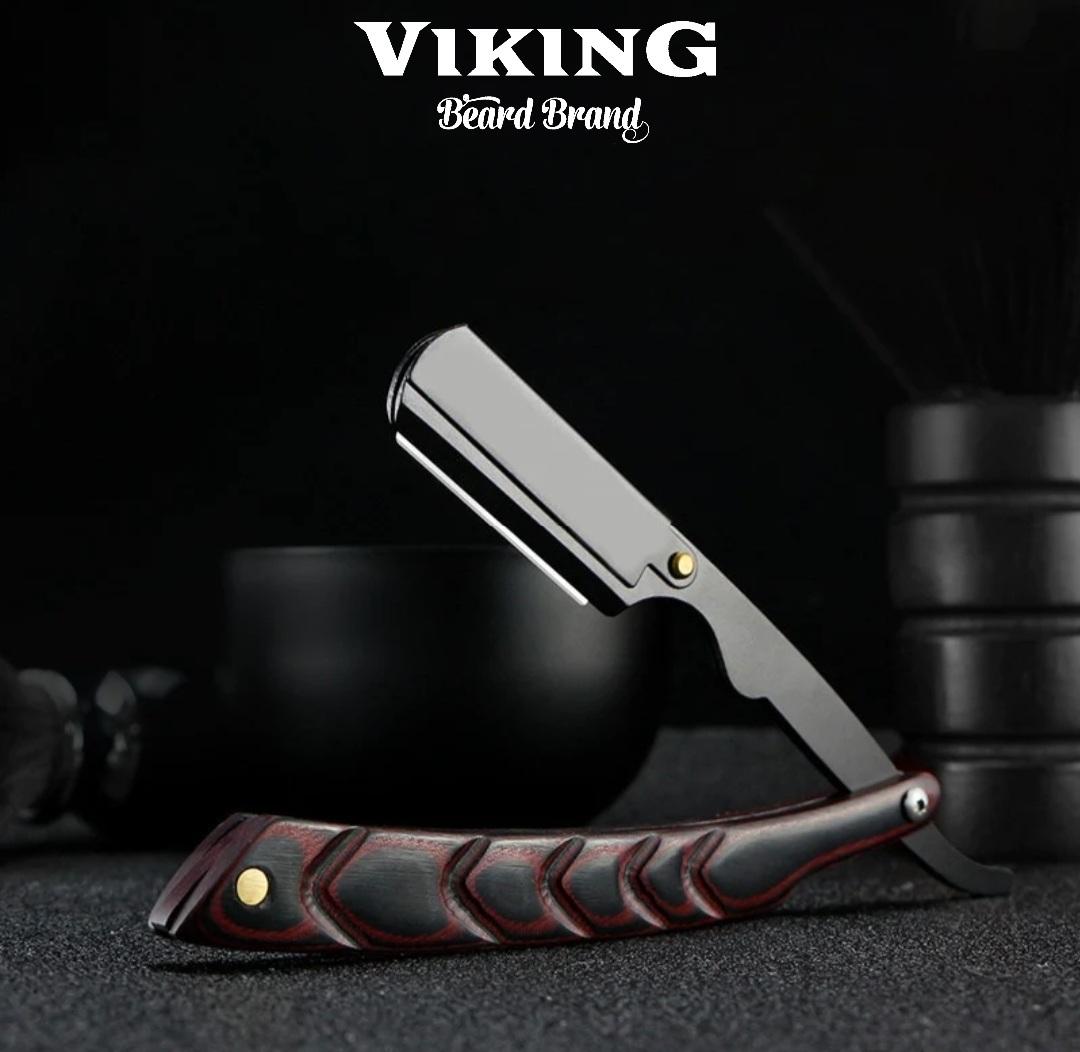 CANADA'S BEST STRAIGHT RAZOR
What goes into making the Best Straight Razor In Canada? Viking Beard Brand is Canada's leader in men's shaving tools and products. Here's why customers are calling our men's straight razor the Best In Canada:
DURABILITY
Our straight razor is made of stainless steel with black powder coating.
PREMIUM QUALITY
Professional barber shop grade guaranteed to never rust or tarnish even if it gets wet.
ERGONOMIC STYLE
Our straight razor has been designed to be lightweight, built with a comfortable strong grip handle for better grip and control. This straight edge razor is handmade for the best shaving experience.
PERFORMANCE
This straight razor features a swing lock blade insert so the razor blade is exposed slightly higher for the smoothest shaving experience possible.
LIFETIME GUARANTEE
We offer a full lifetime money back guarantee on all our straight razors. If your razor fails for any reason just contact us for a full money back return.
CANADA'S BEST STRAIGHT RAZOR
A quality straight razor that will keep you well groomed & make you feel confident, because every man in Canada deserves to look and feel his best.
You Deserve The Best Shave Every Day!
Discover How The Viking Straight Razor Can Help You Look & Feel Great Today!
A Straight Razor Designed To Be The Perfect Size & Length
The Viking Straight Razor Is The Perfect Size To Carry Around In Your Toiletry Bag At Home Or When Traveling.
Our Barber Grade Straight Razor Has The Perfect Length Handle Made With Anti Slip Grip To Give You The Best Shave Experience Possible.
CANADA'S #1 STRAIGHT RAZOR
The Only Straight Razor You'll Ever Need
Our Straight Razor is made with black powder coated stainless steel to ensure the razor is strong and safe. We've built this straight razor with superior cut design & manufactured in small batches to ensure quality control.
Join Over 100,000+
Satisfied Customers
CANADA'S BEST SELLING STRAIGHT RAZOR
FIND OUT WHY WE ARE CANADA'S BEST STRAIGHT RAZOR
THE VIKING BEARD BRAND DIFFERENCE
100% Stainless Steel (not aluminum)

Our straight razor is 20% heavier & more balanced than our competitors straight razors

Designed in house for the perfect weight distribution making shaving effortless

Adjustable screws for comfort and flexible maneuvering

Manufactured in small batches to ensure quality control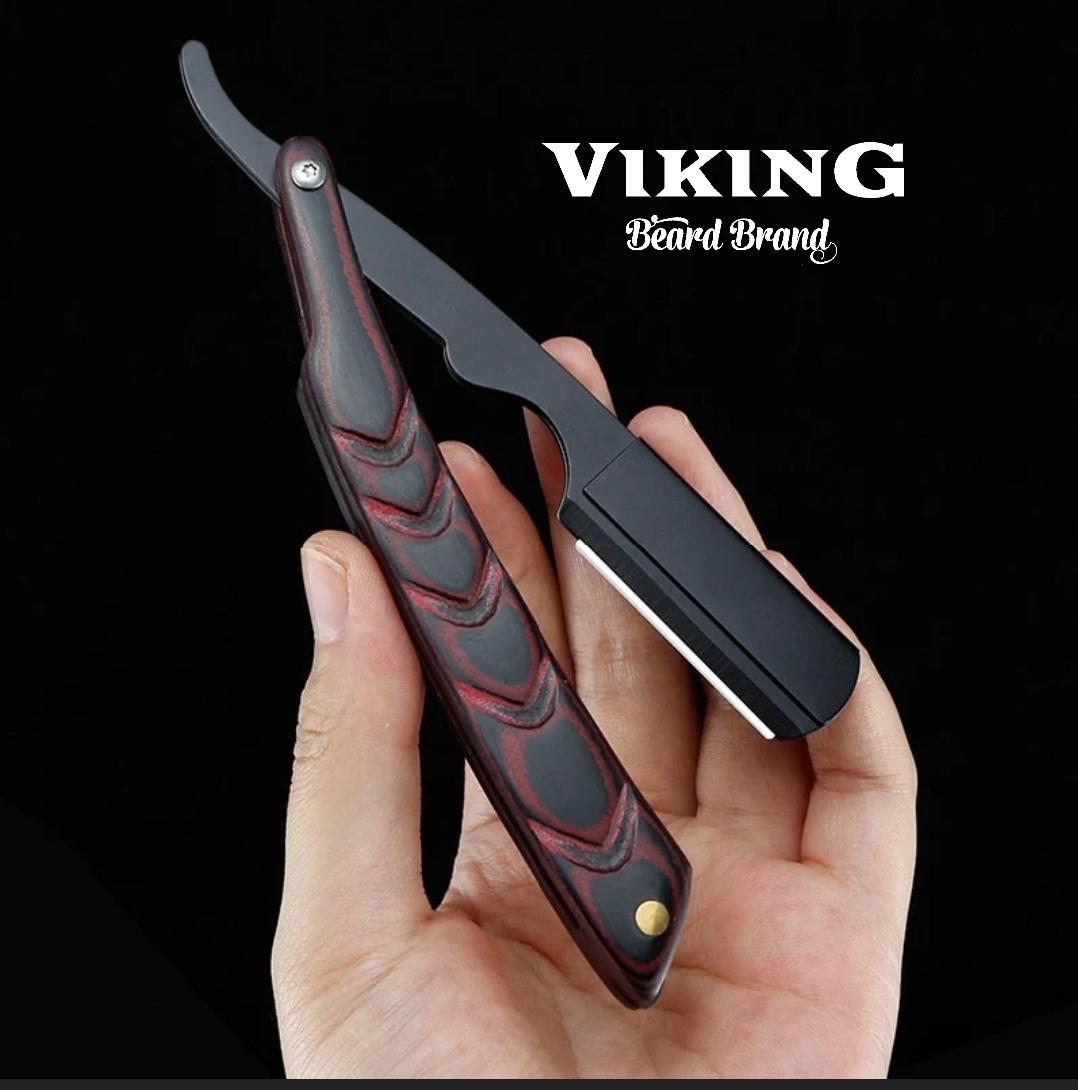 Viking Straight Razor is made to be just the right size to fit in every man's dopp kit and perfect for travel. 
We've designed our straight razor out of strong stainless black powder coated steel to last for many years without wearing out.
Our Straight Razor is easy to carry around with you & conveniently folds when not being used.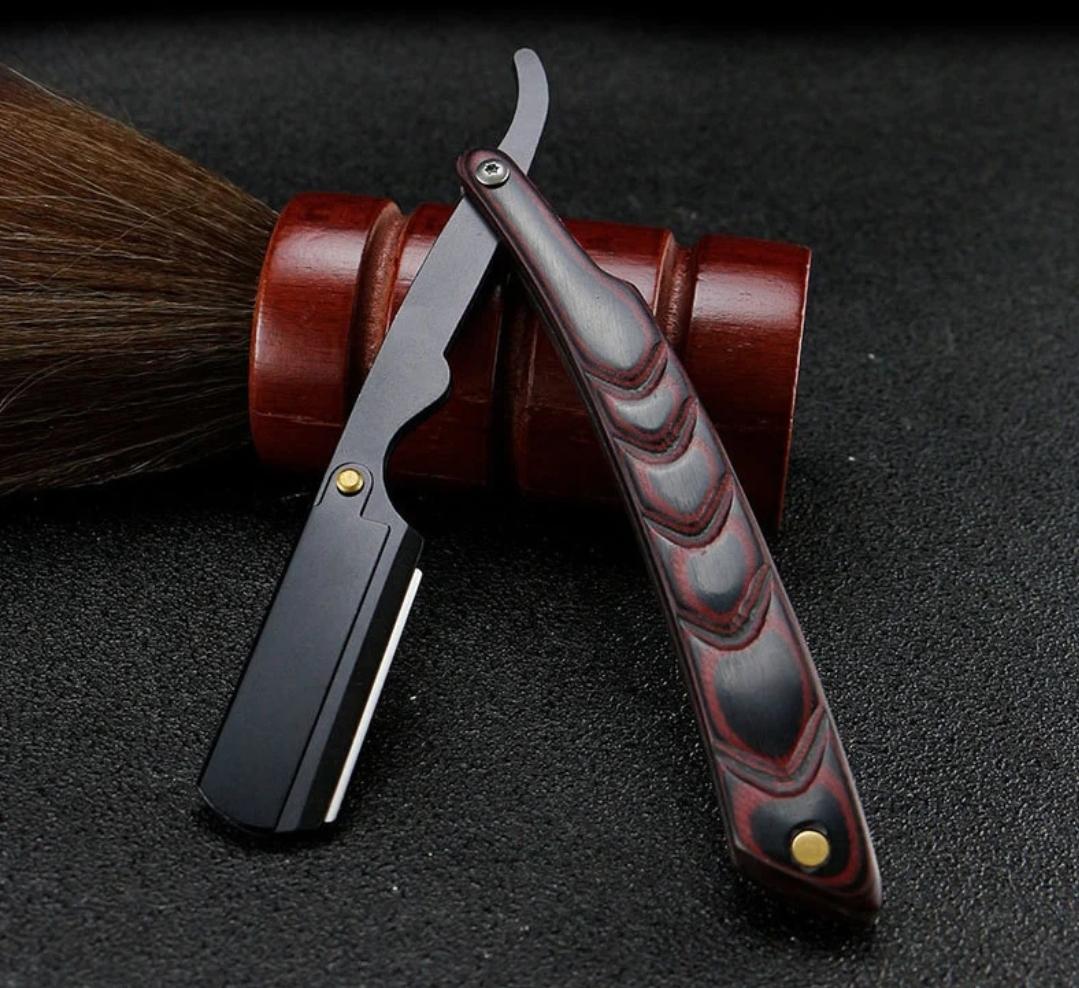 100% Money Back Guarantee
Order right now with confidence!
Try any of our products out for

30 days

and if they don't work for you, you'll get your money back! There's absolutely no-risk in giving our straight razor a try. No questions asked, you can get your money back!
★ ★ ★ ★ ★
"The Viking straight razor is one of the best available in Canada....hands down! I have used other brands in the past but they just don't even come close. I will keep using this straight razor because it's the perfect size when I'm on business trips and traveling."
- Sam Devries
★ ★ ★ ★ ★
"If your looking for the ultimate shave this is the right straight razor for the job, I love the way the razor cuts nice and clean!"
- Jeff B.
★ ★ ★ ★ ★
"I bought this straight razor because some of the other brands in Canada were much more expensive and did the same job. The right straight razor for the right price in my opinion."
- Stu
★ ★ ★ ★ ★
"Superior straight razor to others on the market, thanks Viking for making my decision easy."
- Bob F.
For additional information on our Canadian straight razors please contact us at: info@vikingbeardbrand.ca


For tips and tricks on how to use your new straight razor you can also check out our Instagram: @vikingbeardbrand


All of our Canadian straight razors are shipped out within 24 hours after payments are processed 24/7 holidays included.
Use left/right arrows to navigate the slideshow or swipe left/right if using a mobile device