BEARD DERMA ROLLER CANADA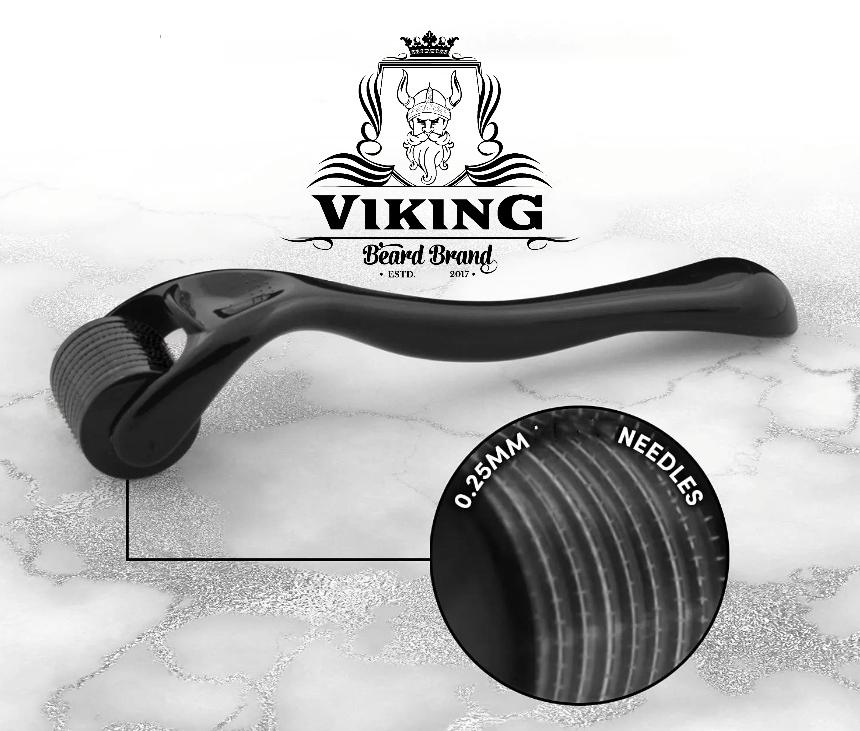 BEARD DERMA ROLLER
What goes into making the Best Beard Derma Roller For Men In Canada? Viking Beard Brand is Canada's leader in male beard supplies and derma rollers. Here's why customers are calling our beard derma roller the Best Derma Roller In Canada:
Titanium Needles: Each roll of our derma roller is embedded with 540 premium-grade titanium needles. Engineered for optimum durability and precision, these needles gently stimulate your skin's natural healing process, promoting healthier, thicker beard growth.
0.25mm Needle Length: The ideal needle length for facial hair stimulation, our derma roller's 0.25mm needles ensure maximum effectiveness without discomfort. These ultra-fine needles penetrate just enough to trigger collagen production and enhance blood circulation, all while remaining gentle on your skin.
Stylish Black Design: Elevate your grooming routine with our sleek black derma roller. The bold, sophisticated design not only exudes elegance but also offers a firm grip for effortless control during each roll.
Enhanced Beard Growth: Unleash your beard's potential with consistent use. Our derma roller stimulates dormant hair follicles, encouraging new growth while improving the thickness and texture of existing facial hair. Experience a fuller, more vibrant beard that commands attention.
Painless and Easy: Designed with your comfort in mind, our derma roller's 0.25mm needle length ensures a virtually painless experience.
Versatile Application: While perfect for beard growth, our derma roller can also be used to address other skin concerns, such as acne scars, fine lines, and overall skin rejuvenation.
Safe and Hygienic: Crafted from high-quality materials, our derma roller is designed to be safe for all skin types. It's also easy to clean and water-resistant.
BEST BEARD DERMA ROLLER IN CANADA
CANADA'S BEST SELLING BEARD DERMA ROLLER
A quality beard derma roller that will make you feel confident, because every man in Canada deserves to look and feel his best.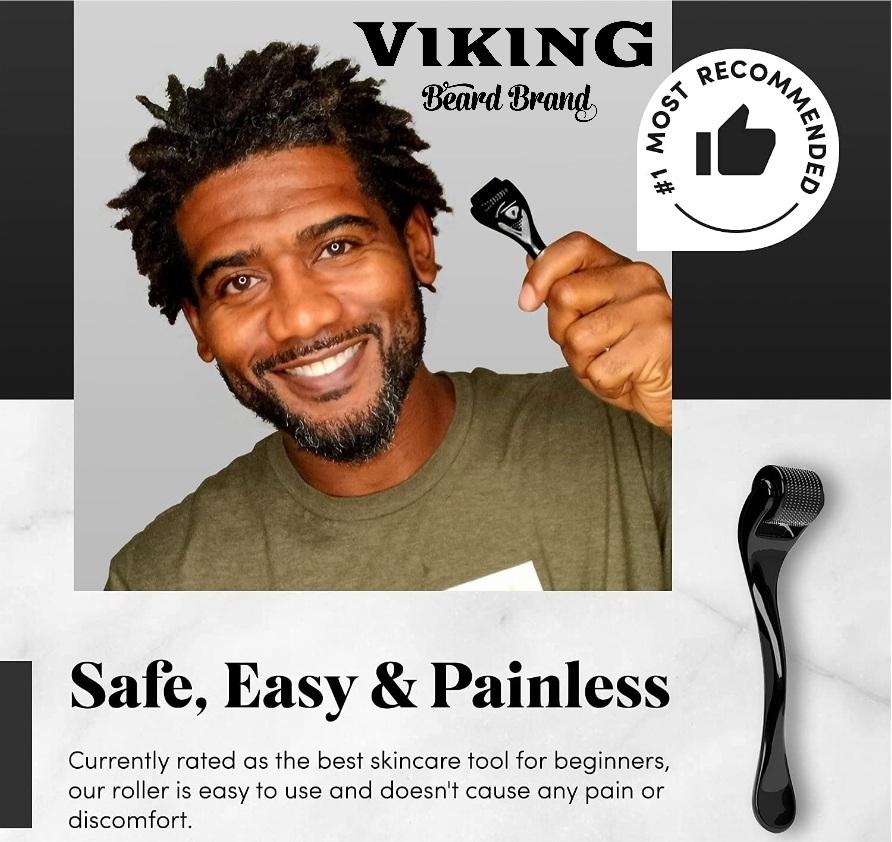 You Deserve To Look & Feels Great Every Day!
Discover How Our Men's Beard Derma Roller Can Help You Look & Feel Great Today!
Canada's Best Beard Derma Roller
The Only Beard Derma Roller You'll Ever Need
The Viking Beard Derma Roller is the ultimate tool every Canadian man needs in their grooming arsenal. We've designed our derma roller with the perfect ergonomic handle to help you achieve the best result when using the roller on your face and beard.
Our beard derma roller features safe 540 titanium needles that are made specifically so you can sanitize your derma roller safely and effectively. It's designed with the perfect 0.25mm needle length that's the most effective on your face for the best beard growth results.
Join Over 100,000+
Satisfied Customers
THE ONLY BEARD DERMA ROLLER YOU'LL EVER NEED
FIND OUT WHY WE ARE CANADA'S BEST SELLING BEARD DERMA ROLLER
Fully Waterproof Design Making Your Beard Derma Roller Easier To Clean & Sanitize.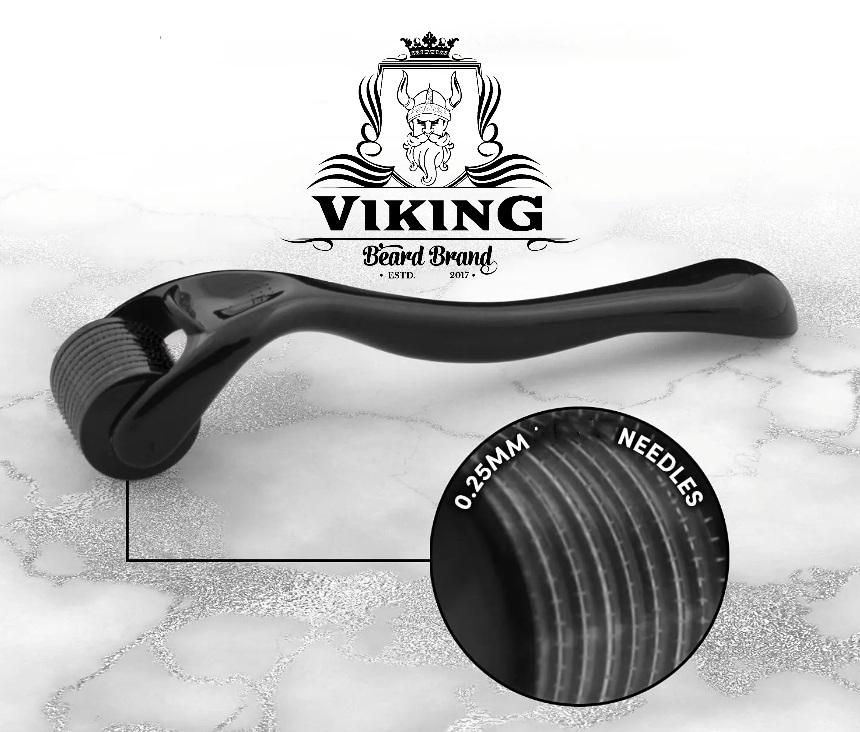 The Viking Beard Derma Roller is made to be safe on your face and beard so you don't have to worry about daily use. 
We've designed our beard derma roller to be suitable on all face types with different hair thicknesses no matter which part of your face you decide to use your new beard derma roller.
Our Beard Derma Roller is designed to be safe, easy to use and painless.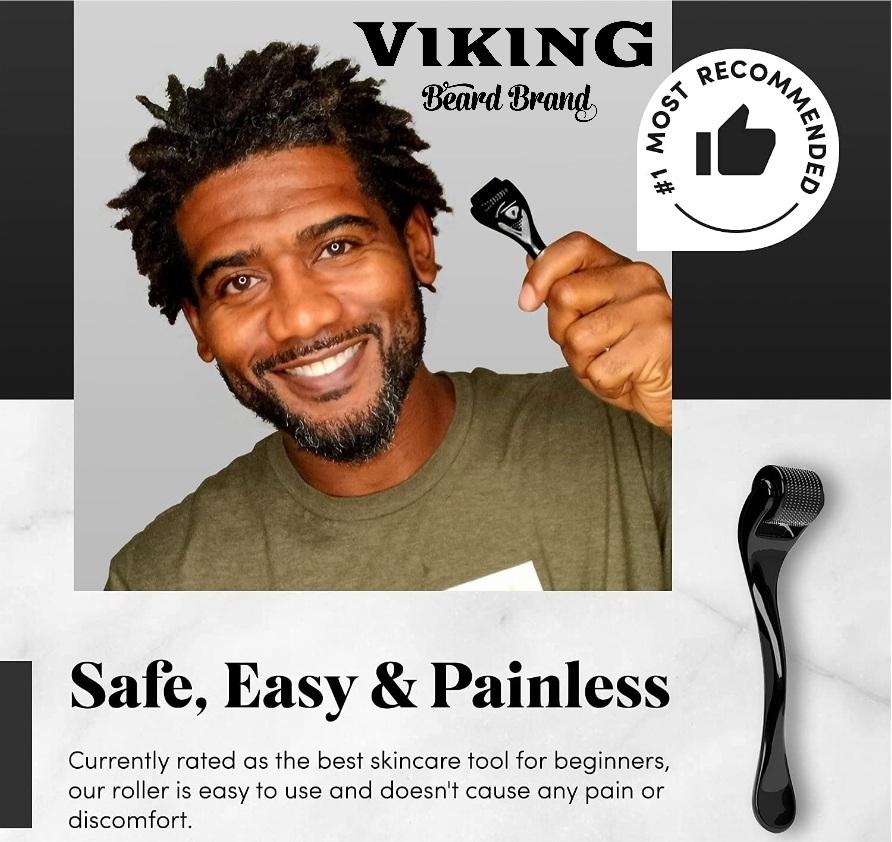 100% Money Back Guarantee
Order right now with confidence!
Try out our beard derma roller out for

30 days

and if it doesn't work for you, you'll get your money back! There's absolutely no-risk in giving our beard derma roller a try. No questions asked, you can get your money back!
★ ★ ★ ★ ★
"The Viking beard derma roller is probably the best derma roller available in Canada....hands down! I have used other brands in the past but they just don't even come close. I will keep using this derma roller because it has helped my skin and beard look and feel amazing."
- Jonathan Chalmers
★ ★ ★ ★ ★
"If your looking for a beard derma roller that is well suited for everyday use than you've found the right one, it's helped me immensely and I will highly recommend it....sweet!"
- Joe B.
★ ★ ★ ★ ★
"I bought this men's derma roller because some of the other brands were much more expensive and did the same job. The right derma roller for the right price in my opinion."
- Suban
★ ★ ★ ★ ★
"Superior beard derma roller to others on the market, thanks Viking for making my decision easy."
- Randy F.
For additional information on our beard derma roller please contact us at: info@vikingbeardbrand.ca


For tips and tricks on how to use your new beard derma roller you can also check out our Instagram: @vikingbeardbrand


All of our beard derma rollers are shipped out within 24 hours after payments are processed 24/7 holidays included.
Use left/right arrows to navigate the slideshow or swipe left/right if using a mobile device