Why shaving cream gives you not only a better shave but the best shave
Why shaving cream gives you not only a better shave but the best shave
Ever wonder why there are so many shaving products out there on the market? There's so many to choose from and when it comes to shaving gels, shaving creams and foams, there's 100's on the market.   We've decided to break down the confusion and show you why a great shaving cream is really all you need to get you the best shave and the best results every day. 

First off a great shaving cream should provide you with some key attributes. A great shaving cream should provide you with proper hydration, good lubrication, great tracking and leave your skin feeling soothed & refreshed. Hydration is important especially when your applying anything to your skin. There's nothing worse than a product leaving your skin feeling dry and chapped. You need good lubrication to ensure that you get just the right amount of slickness as the cream leaves a thin layer between your skin and your razor to ensure you minimize razor burn. Most people don't realize but tracking is important because you need to know what areas your razor has shaved and which spots are still left. And finally you want a shaving cream with just the right amount of scent to leaving you feeling soothed & refreshed once you are all cleaned up and shaven.   
Viking Beard Brand shaving cream is of the slickest shaving creams on the market today. It's one of the few shaving creams that provides a slick shave comparable to shaving soaps. So why the big deal?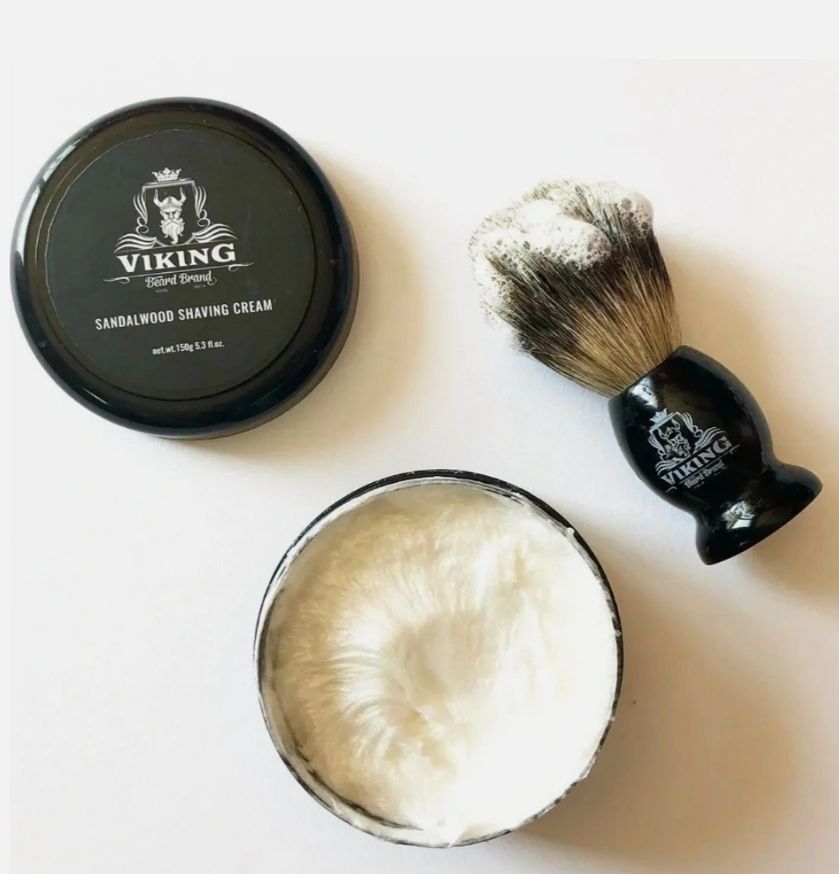 Well this is actually a big deal.....knowing that the quality of the lubrication in your shaving cream is actually what determines if it's going to help protect your skin against razor burn & irritation. Viking Beard Brands premium lubricants act as a protective barrier when you make a pass with your razor or blade. 
How's your lather? Don't forget the lather....you need a shaving cream that lathers well. Viking Beard Brand Shaving Cream is incredibly easy to lather in just seconds and is easy to apply with a badger shaving brush. Overall, our proprietary formula & combination of natural & synthetic ingredients is very mild & much better than anything you're going to find in any aerosol can.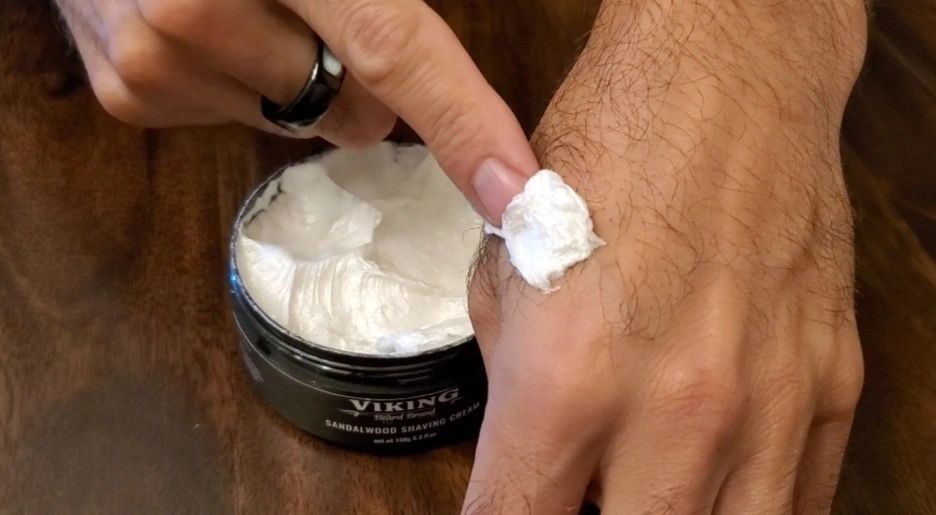 So why choose Viking Beard Brand Shaving Cream? Well, our shaving cream is a top-quality shaving cream made with all-natural ingredients. It provides incredible lubrication and hydrates the skin, leaving you feeling soothed and refreshed throughout your day. And lastly it's a great option for men with sensitive skin that will really help protect the skin and minimize any inflammation and irritation that occurs with generic store brand products.